Otto Scheuren senior editor
" I have always been immersed in the audiovisual environments since I was a kid. I like post-production and also generate content that nourishes the audience."
Who Am I
with good venezuelan attitude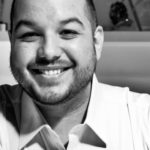 " Over 15 years of ample work experience in the production and post-production for an extended list of projects for TV, Advertising and Films. "
If you want to see some works, feel free to press on any of this buttons.
advertising
Toyota, Dish Latino, Bimbo, Wells Fargo, T-Mobile, Time Warner Cable, Nestlé, etc.
films
The Zero Hour, Translúcido, Rosas de Color Rosa, El Astronauta, Ready to Talk, Hijo x Hijo, etc.
television
Canal Clase, Infinito, Playboy Latin America, Fashion TV, HTV, Warner Channel Latin America, etc.
trailers
Libertador, Liz in September, KM 72, Night Eyes, etc.
My Skills
In what I'm good.
Most popular Editing Suites
Adobe Premiere
Final Cut Pro
Avid Media Composer
Graphics and Retouch
Adobe Photoshop
Adobe Illustrator
Compositing
Adobe After Effects
Autodesk Flame Premium
Languages
Spanish - Native
English - Second Language
Portuguese - Intermediate
Employment
more than a decade

MAKINÈ STUDIOS - 2004 - Current
Senior Editor
Editing and compositing mostly for TV hispanic advertising with clients such as Toyota, Nestle, T-Mobile, Time Warner Cable, Wells Fargo, Dish Latino, Ford, among others.
CISNEROS TELEVISION GROUP / CLAXSON - 1999 - 2003
Creative Producer
Original productions department. Produce and edit a variety of shows for different channels from the same network in Latin America: Clase, HTV, Fashion TV, Infinito.
MANDINGA PRODUCTIONS - 2002 - 2010
Owner
Production company of contents for Latin America market. Vendor of important networks such as Sony Entertainment Television, E! Entertainment, AXN, Animax, PromoFilm, etc.
Some Honors...

Los Angeles International Latino Film Festival
 2011 Category: Audience Choice Award
 to "La Hora Cero" (USA)
Roman Chalbaud Awards - National Distinction 2010 Best Film Editor for "La Hora Cero" (Venezuela)
Telly Awards 2008 Bronze Category: Best Editing for TV Advertising; Toyota "Camryality" (USA)
Belding Award


 2005 Category: TV Advertising El Pollo Loco "Pregnant"
 (USA)
Promax-BDA America
 2005 - Gold Category: Packaging Promotion Campaign 
SI TV Network (USA)
Promax-BDA Latin America
 2001 - Silver Category: Something for Nothing. TV Promo "¿Quieres ser Astronauta?"
 (USA)
Education
Where I have learned things

Video Graphic Design by Kyle Cooper- 2001
Conference
Kyle Cooper is a director and designer of film title sequences. He holds an MFA in graphic design from the Yale School of Art, where he studied under graphic designer Paul Rand, as well as a BFA from the University of Massachusetts at Amherst. In 1996, he co-founded and named creative agency Imaginary Forces. He has directed and produced more than 150 film title and VFX sequences, including Se7en, Spider-Man, and The Mummy. In 2001, he directed a feature film, New Port South.
Branding & Design for the Electronic Screen by Lee Hunt- 2000
Workshop
Lee is a strategist, trainer, and industry thought leader. His success in launching and positioning channel brands, in addition to his pioneering work in audience management have set many of the standards for our industry.
Creative Design by Richard Wilde- 1999
Workshop
Richard Wilde is a man who wears many hats, but for over a quarter of a century, the most important hat he's worn has been that of educator. Wilde's philosophy of teaching is that it is in questioning that development is molded. His emphatic belief is that everyone is born creative but that unfortunately, through early education and social constraints, this innate quality is often buried. The teacher's role is to help recover creativity by creating conditions that foster a personal investigation in finding one's own signature.
Corporación Carrillo- 1997
Media100 Certified Instructor
In the 90's Media 100 offers unrivaled ease-of-use, stability, and image quality. Many editors prefer to focus on the craft of video editing as opposed to learning a complex software application. More info: http://www.media100.com/
Universidad Católica Andrés Bello (UCAB)- 1993 - 1998
Bachelor - Mass Communication
With a Mayor in Visual Arts & Techniques. (UCAB) is one of the largest universities in Venezuela founded in 1953. It is the number one Venezuelan University according to the QS World University Rankings.